China Local Mobile Cards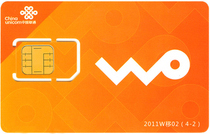 You could book a China local mobile cards from us, make an easier and cheaper calls with each other when you travel in China and you could also visit internet by your mobile at anywhere. If you have booked our airport transfer, our driver could deliver the mobile cards to you when you arrive at China airport, or we could deliver to your hotel 1 day before you check in by SF express. We could free recharge for you if you book mobile cards from us, you could only send the money to our PayPal account.
Hot Deals China Mobile Cards
Standard Cost of the Mobile Cards

(Free incoming calls for all the mobile cards, all the cost is based on any China City.)

Type
Monthly
Included Per Month
The Cost for More Usage
Outgoing Calls
Internet Traffic
Messages
Outgoing Calls
Internet Traffic
Messages

A-96-M30

¥126
240 Mins
800 M
0
¥0.15/Mins
¥0.0003/K
¥0.1/Message
More Types China Mobile Cards....
Book a Mobile Card from SAT