Nanjing Road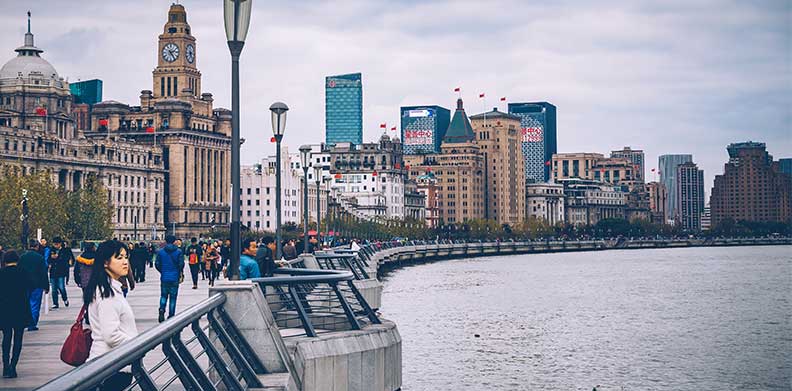 Nanjing Road have more than 100 years of history, its predecessor was "Parker Lane," and was officially named as Nanjing Road in 1865.
It East Bund, the West until Yan'an, across the Jing'an, Huangpu two areas, length of 5.5 km, Tibet Road as the boundary is divided into eastern and western sections. Broadly Ten Shanghai Nanjing Road commercial center contains two - Nanjing East Road and Nanjing West Road. Nanjing Road is narrow Nanjing East Road before 1945 refers specifically to today's Nanjing East Road. Shanghai local generally refers specifically to the alleged Nanjing East Road.
Nanjing Road Pedestrian Street is known as "China Business First Street", it is associated with New York's Fifth Avenue, the Champs Elysees in Paris, London's Oxford Street, Tokyo's Ginza eponymous world's best commercial street.
Transportation of Nanjing Road

Public Bus: take No.37 arrive at East Zhongshan No.1 Rd. Nanjing East Rd.
take No.20 arrive at Jiujiang Rd. East Zhongshan No.1 Rd.
take No.49 arrive at Hankou Rd. Jiangxi Middle Rd.
take No.952 arrive at Tibet Middle Rd. East Beijing Rd.
Subway: take Subway Line 2 or Subway Line 10 arrive at Nanjing East Road.