The Bund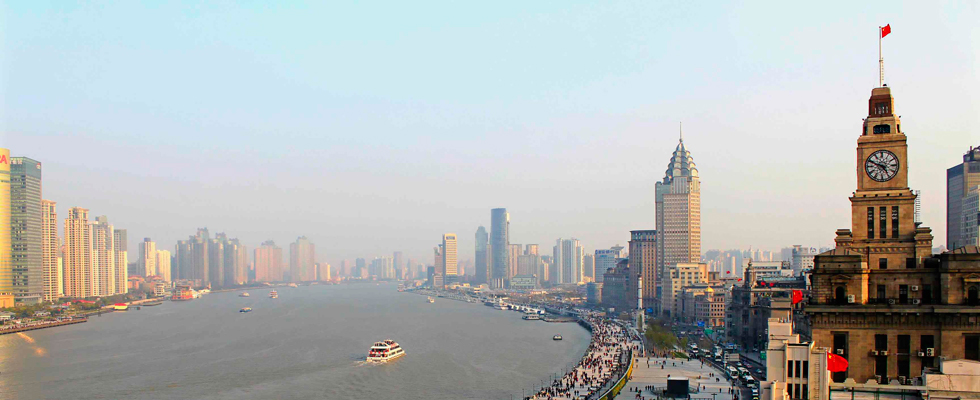 The Bund, also known as East Zhongshan No.1 Road, is about 1.5 km. In the East is the Huangpu River, and west is Gothic, Romanesque, Baroque, Chinese and western wall, etc. 52 different styles of building, known as the "International Architecture Exhibition group." The coexistence of classicism and modernism architecture, has become the symbol of Shanghai.
Surrounded by the Bund across the Huangpu River in Pudong, Oriental Pearl Tower, Jinmao Tower and other landmarks landscape, Shanghai tourists will must come to the land.
The Bund river, Long Beach, green belts and magnificent architectural complex composed of the street, is the most characteristic of the Shanghai landscape. When night comes, the Bund brilliant lights on the buildings, both local and overseas visitors amazed.
The Bund faced mother ---- Huangpu River, perched rigorous modeling, different styles of buildings. Due to its unique geographical location and economic activity over the past century in the field of Shanghai and China's influence, it has a very rich cultural connotations.
Public Bus: take No.576, No.317, No.868 arrive at East Zhongshan No.1 Rd. Guangzhou Rd.

Subway: take Subway Line 2 arrive at Nanjing East Road
Ship: take ship from the Bund to Pudong.
Standard Ship: RMB2/per person
Sightseeing Ship: RMB100/per person
Sightseeing Tunnel: passengers could take escalator from the Bund to Pudong Oriental Pearl Tower through Huangpu River.
Tips

1. Please take the Night view before 22:00, after that all the lights will turn off.