Yu Garden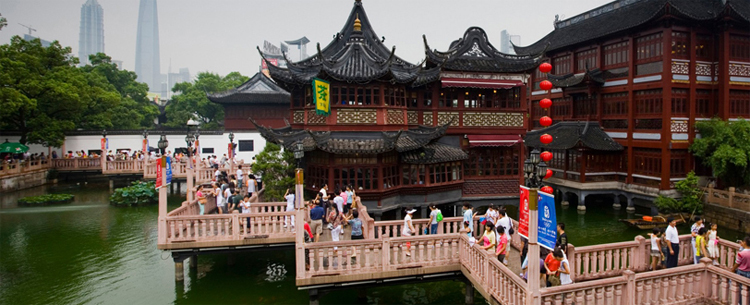 Yu Garden was built in 1559, dating back more than 400 years of history. It was originally a Ming Dynasty a private garden - Pan's private park, covering more than 30 acres. Park has Sansui Hall, a large rockery, iron lion, fast building, on a floor, exquisite jade, jade water accumulated gallery, Kikunami Court, Lalu, the inner garden contemplation hall, the ancient stage other pavilions and rockeries, ponds and other four more than at the ancient architecture, compact design, layout and delicate, with quiet and beautiful, exquisitely carved known for having small in the big characteristics, Ming Jiangnan garden architecture reflects the style of the classical gardens of Jiangnan jewel.
Yu Garden is one of "the four famous cultural market", the others is Beijing Panjiayuan, Liulichang, Nanjing Confucius Temple.
Yu Garden have many scattered brick, stone, clay, wood, not only historic, but also very delicate. "Fairy map", "Eight Immortals", "Moon Palace", "Guo Ziyi on the life map", "plums", "to Beijing exam", "Lianzhongsanyuan" and other great cultural value and ornamental value.
Transportation of Yu Garden

Public Bus: take No.11, No.26, No.920, No.926 arrive at New North Gate
Subway: take Subway Line 10 arrive at Yu Garden